All you need in life is a great brow stylist and we have three, at your service!
Eyes are the windows to the soul, so they say, and our eye treatments will help you look brighter and even more beautiful. Lash and brow tinting adds definition to the eye area, especially when combined with a brow shape.
Read more
We believe that great lashes make everything better and so here at Bellessa Lounge we have various different options available to you.
A lash lift and tint open up your eyes by carefully curling your lashes to look longer. A tint will help enhance volume and definition. This process lasts for 5-6 weeks until your natural lash drops and then the new lashes can be curled. Open your eyes in the morning and away you go!
Semi-Permanent lashes are becoming increasingly popular. Application by a qualified lash technician will ensure the continued health of your eyes and lashes. We can create a range of lash styles to suit you, considering your lifestyle and the look you want. We advise Infills every 2-3 weeks for long-lasting glamour but speak to one of our therapists for more information.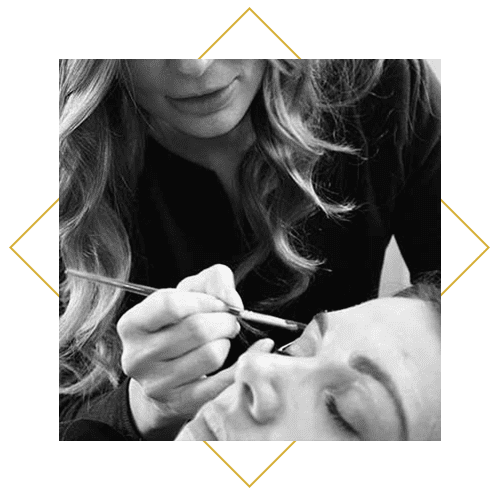 Lash lift

Our last lift is an all-natural, semi-permanent procedure that gives you the appearance of fuller, thicker eyelashes without the use of any leave-on chemicals or extensions. The natural lashes are boosted from the root, giving them a lifted, lengthened appearance, ready to go with less need for mascara!

45mins

£38

Lash lift and tint

All the benefits of a lash lift with added tint for a longer lasting makeup free look.

60 mins

£40

 

Lash tint

Tinting is a process of applying a safe, semi-permanent vegetable dye to your eyelashes. This is done to make your dull lashes appear not only darker, but also longer and fuller

30 mins

£18

 

Lash and brow tint

Along with the eyebrow tint, your therapist can also apply the same tint to your eyelashes this will give you weeks of dark full lashes without the need for mascara perfect for that get up and go look when time is precious!

30m mins

£22.50

 

Brow Lamination

Brow lamination is almost like a perm for your eyebrows; similar to the well-known lash lift treatment. They're both ways of enhancing what you already have by manipulating the hairs with chemicals.

45mins

£38

 

Brow Lamination and tint

Add a tint to your brow lamination to enhance your look.

45mins

£41.50

 

Brow shape and tint

Eyebrow tinting is the process of applying semi-permanent dye to enhance, shape, and define your brows. Tinting allows your therapist to manipulate the brow area by darkening the fine hairs that surround the perimeter of the brow to increase the width. Shaping using wax will give your eyebrows an excellent shape, the hair grows back softer, and it takes longer for the hairs to come back through meaning your lovely shape will last 6-8 weeks.

30mins

£22

 

Brow tint

Our eyebrow tinting process involves smoothing semi-permanent dye over your eyebrows to make them appear fuller and slightly darker than normal, your brows, but better!

15mins

£12

 

Sun - Mon: Closed
Tue: 09:00 - 17:30
Wed - Fri: 09:00 - 19:30
Sat: 08:30 - 16:30