You can never have too many facials and we believe that you're only ever one facial away from a good mood!
Our team of practitioners here at Bellessa Lounge are currently using the Crystal Clear skincare regime to carry out their treatments and can also offer you advice on aftercare and getting into a good skincare regime.
Read more
With an amazing reputation amongst beauty professionals and celebrities, a presence in luxury salons worldwide and a founder who's determined to innovate even more pioneering treatments in the world of skincare, there's no doubt that Crystal Clear is a truly innovative global brand.
 Crystal Clear is a leading provider of innovative beauty technology and award-winning skin care products. It is available in over 3000 UK salons, exports internationally as well as having a massive celebrity following, including global stars such as Kate Moss, Gwyneth Paltrow and Madonna.
Alongside the skincare range, we also use the Cryo Oxygen Microchannelling Collagen Induction Therapy (COMCIT™) to deliver therapeutic treatments to your skin.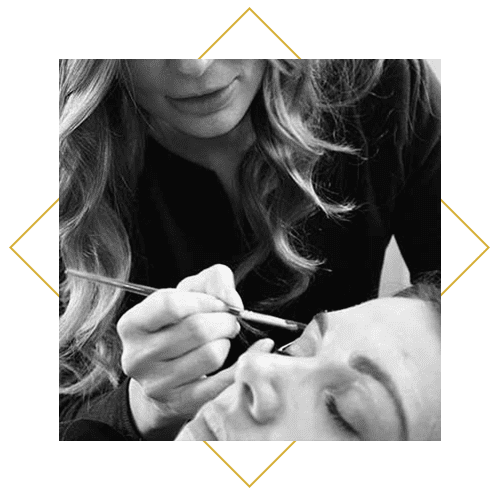 Microdermabrasion facial

Is suitable for all skin colours and all skin types and can be used to treat a wide range of problems. Microdermabrasion is the process of spraying fine crystals onto the skin to gently buff away the top layer of the skin, improving skin tone and texture.

60mins

£60

Signature facial

Using the Crystal Clear skincare range, you'll be exfoliated, double cleansed and moisturised using all the finest products for your skin type. Also includes a shoulder massage. You'll feel fresh and revitalised when we're done with you!

60mins

£50

Botox in a bottle facial

The effective intensive treatment breathes life back into your complexion. Giving an instant lift it is the perfect choice to improve sun-damaged, dehydrated and aging skin types, but also acts as a preventative treatment for the younger clientele. A total treatment for eyes, face and neck.

60mins

£58

Chopstick facial

Along with your facial you'll also have two sonic powered chopstick wands simultaneously rolled up and outwards over the neck and face to provide a quick hydration boost while creating firmer, more lifted, fresh dewy skin and instantly reducing puffiness around the eye area.

60mins

£60

Oxygen skin therapy

Crystal Clear Oxygen Therapy is an intense anti-ageing treatment that plumps the skin from the inside out. This is a clinically proven treatment that delivers pulsed oxygen and skin restructuring activities where skin health, elasticity, and firmness begin. The result is an immediate anti-fatigued rejuvenation with visibly reduced lines and wrinkles.

60mins

£60

H2O glow

This treatment would benefit those clients who have dry or dehydrated skin, if you're looking for intense hydration with a glowing complexion then this is for you. The treatment consists of intense oxygen treatment followed by the COMCIT dermal roller, thus allowing the serum of choice to penetrate deeper into the skin. Great for a skin boost or a dewy effect prior to a special occasion.

45mins

£55

H2O glow elite

This treatment combines all of the benefits of the H2O glow but also includes a Microdermabrasion facial and is the ultimate experience for a show-stopping glamourous look!

60mins

£70

Frozen facial

Using the latest technology, the Frozen Facial gives you Cryo-Oxygen whilst a Micro Channelling Roller creates thousands of microscopic channels in the skin so that the active ingredients can be infused into your skin alongside cold oxygen. The cold oxygen rapidly cools the skin and stimulates microcirculation, this increases blood supply and stimulates collagen production. This is the most advanced method of replacing lost moisture in the skin which makes it the most effective treatment for skin rejuvenation, whilst reducing fine lines and wrinkles. This treatment is perfect for anyone hoping to combat the signs of aging, target pigmentation, or those with acne-prone skin.

60mins

£70

Frozen facial elite

This treatment combines all the benefits of the Frozen Facial but also includes a Microdermabrasion facial too.

75mins

£80

Sun - Mon: Closed
Tue: 09:00 - 17:30
Wed - Fri: 09:00 - 19:30
Sat: 08:30 - 16:30